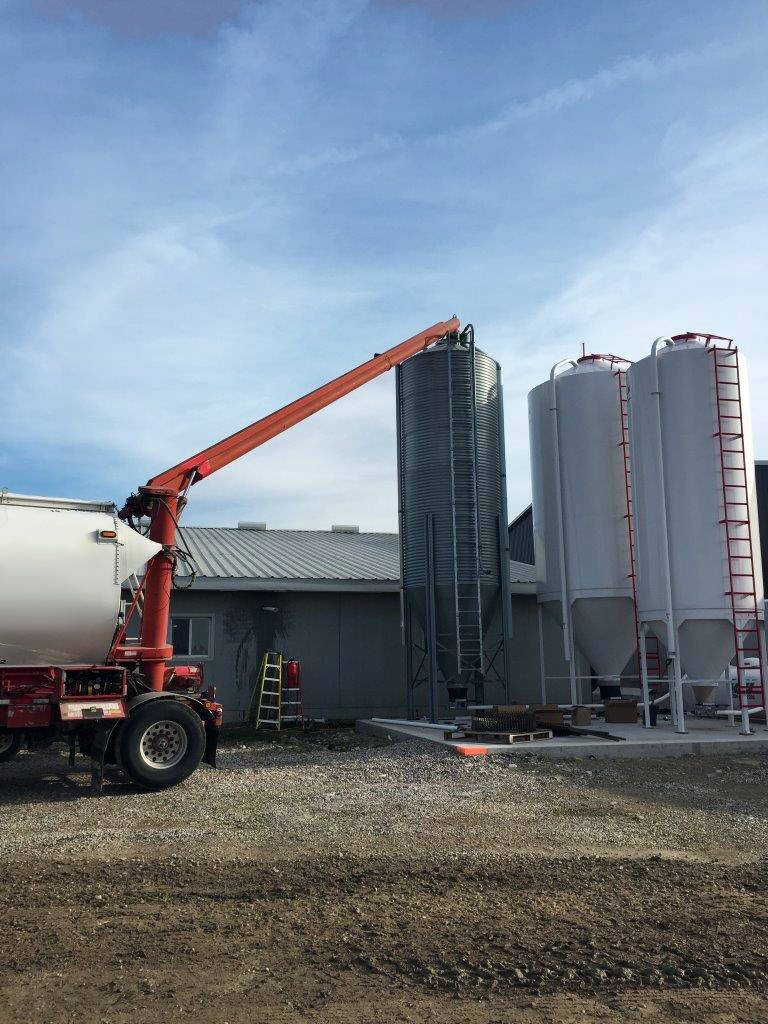 Statement
Crimson Lane Farms has been working proactively to make changes to our animal care protocols and employee training and management standards after experiencing animal welfare investigations by the Ontario Society for the Prevention of Cruelty to Animals (OSPCA) and Ontario Ministry of Agriculture, Food and Rural Affairs (OMAFRA) this summer.
The independent investigations occurred as part of OSPCA and OMAFRA's due diligence in animal welfare allegations. We have been fully cooperative with the investigators. The OMAFRA regulatory compliance unit found that all operations were reviewed and assessed to be in compliance with applicable regulations (O.Reg 105/09, Deadstock Regulation). As well, the investigation by the Ontario SPCA has been finalized and there were no charges or fines issued pending the completion of corrective action items to address areas of concern.
The farm was in the midst of converting our barns to group housing from sow stalls as per the requirements outlined in the Code of Practice for the Care and Handling of Pigs, industry-standard guidelines developed by the National Farm Animal Care Council. We were disappointed to learn that an employee we had hired to care and work with our animals had instead took an undercover video.
Crimson Lane Farms appreciates any and all feedback from the farm audits and is working to correct those areas that need improvement immediately in order to be fully transparent and accountable.
Code of Conduct
At Crimson Lane Farms, an animal care code of conduct exists to protect the safety and welfare of our workers and animals. It is the commitment of our company and employees to do the right thing and always strive to improve our farming practices.
Housing
Almost all pigs in Canada are raised in barns for their protection from the elements and other animals. Crimson Lane Farms has transitioned its barns to group housing as indicated in the 2014 Pig Code. The Pig Code is a set of guidelines for the care and handling of farm animals developed by the National Farm Animal Care Council (NFACC) and represents three years of collaboration among producers, veterinarians, animal welfare representatives, including the Canadian Federation of Humane Societies, and animal scientists.
Requirements for group housing come into effect in July 2024 and mean that our animals must be able to stand, move about and lie down without interference with each other in a way that compromises welfare. We are proud to be early adopters of this system.
Animal Care
Crimson Lane Farms participates in the national Canadian Quality Assurance (CQA) and Animal Care Assessment programs (ACA). The CQA is the on-farm food safety program for Canadian hog producers and the ACA provides a step-by-step guide for producers to complete a welfare assessment for their farms that can then be used to monitor, manage and document animal husbandry practices.
Further Information